Tagged With:
Wichita Mountains Wildlife Refuge
I just downloaded these from my camera and I just had to share at least one of them!!
We went to the Wildlife Refuge after the rains. It was amazing to see everything to alive and bright since we've had a drought the past couple of years. There were huge herds of longhorns enjoying the green grass. Some were grazing and some were just laying around.
Check out the other "critters" being shared at….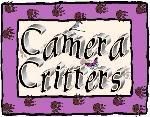 Also, I'm going to be bringing back Foto Finish this weekend. I hope that you'll join in and link up!! If you'd like to find out more about Foto Finish, just click here.
Categories:

Blogging, Daily Life, Family, Friends, General, Home, Life, Memes, Memories/Experiences, Photograhy, Photography, Photos-Pictures, the Home, Uncategorized
Tags:

blogging, Camera Critters, grazing, link-up, linky, longhorns, meme, photo, photography, rain, Spring, Wichita Mountains Wildlife Refuge
Leave a comment