Tagged With:
Saturday's Critters
This guy was heading toward the water at the Wildlife Refuge.  I just loved him and how casual he was.  He was definitely ready for a swim!!
Here's my Foto Finish…..
What's your best or favorite shot of the week….or any time??  Please join in Foto Finish and show it off!!  Want to know more about Foto Finish, just click here.  Grab the button above, link it to this post on your blog (or wherever you share your photos), and enter the linky below.
I'm also linking up with….
I can't wait to see what your Foto Finish is and be sure to check out other Camera Critters!!  
Categories:

Blogging, Daily Life, Family, Friends, General, Home, Life, Memes, Memories/Experiences, Photograhy, Photos-Pictures, the Home, Uncategorized
Tags:

animal, beauty, duck, Foto Finish, goose, lake, link-up, linky, nature, photo, photo meme, photography, Saturday's Critters, the Bird D'pot, Wildlife Refuge
8 Comments
Welcome back to Foto Finish!!  This week's (optional) theme is birds.  I didn't choose this topic for any certain reason.  I do miss the amount of birds that visit during the summer.  All the ones now are just plain hungry and don't really visit.
Since birds are also "critters", I'll be linking up with Camera Critters and Saturday's Critters as well.  After you're done with Foto Finish, please click the buttons at the end of the post and visit some of their great photography as well!!
This is a pair of mourning doves that were in love.  They went everywhere together!!  Here's my submission for this week's Foto Finish, Camera Critters, and Saturday's Critters….
Thank you for joining in Foto Finish!!  Please add your site to the linky if you're participating and add the button someplace on your post.  If you'd like a code, you can go here.  

Click here to enter your link and view this Linky Tools list.
 Our (optional) theme for next week will be….
FOOD
Today, I'm also linking up with….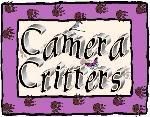 Please click here to vote for my blog….thanks!!
Categories:

Blogging, Home, Life, Memes, Photograhy, Uncategorized
Tags:

bird, Camera Critters, Foto Finish, linky, meme, mourning dove, nature, photo, photography, Saturday's Critters
2 Comments