Tagged With:
longhorns
I just downloaded these from my camera and I just had to share at least one of them!!
We went to the Wildlife Refuge after the rains. It was amazing to see everything to alive and bright since we've had a drought the past couple of years. There were huge herds of longhorns enjoying the green grass. Some were grazing and some were just laying around.
Check out the other "critters" being shared at….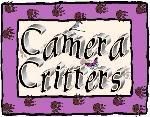 Also, I'm going to be bringing back Foto Finish this weekend. I hope that you'll join in and link up!! If you'd like to find out more about Foto Finish, just click here.
Categories:

Blogging, Daily Life, Family, Friends, General, Home, Life, Memes, Memories/Experiences, Photograhy, Photography, Photos-Pictures, the Home, Uncategorized
Tags:

blogging, Camera Critters, grazing, link-up, linky, longhorns, meme, photo, photography, rain, Spring, Wichita Mountains Wildlife Refuge
Leave a comment
We decided that after such a busy week and so many car issues that we needed to get away Sunday after church.  My car needed a good test run anyway to make sure it was all fixed.  It was good in town, but a trip up the mountain would be a true test!!
We're fortunate enough to live close to Wichita Mountains Wildlife Refuge.  There's elk, prairie dogs, eagles, hawks, buffalo and longhorns that all roam the open range.  There's various other kinds of animals there too, but those are the ones that you're likely to see on any trip.  Centered in the Wildlife Refuge is Mt. Scott.  It's the second highest point in Oklahoma.  There's many lakes within the Refuge and a couple around it.  The main one is Lake Lawtonka, which is not only for boating, fishing and various other activities, but it's the main water source for our city. 
No matter what, it's always a good afternoon trip.  There's so much beauty all around.  I love the animals.  I went out there when I was very pregnant and scared everyone by getting as close as I could to the buffalo for a picture.  Now, it's not only me doing it, but the baby I was then pregnant with!!  Miss K just loves getting out and getting pictures.  Now it's ok to get out, but we like to get close!!  
There were motorcycles all up and down the road.  When we got to the top of Mt. Scott, it was full of bikes!!  It seems everyone had the same idea that we did.  How could you not with all this right outside your back door!?!?  Ok, so it's behind post, but only takes 15 minutes or less to get there!!
If you'd like to know more about the Wichita Mountains Wildlife Refuge, look here to check it out.  After a busy full day, we usually go out to eat close to the Refuge.  One of our preferred spots is a famous place called the Meers Store & Restaurant.  We don't get by there often on our adventures because they're just too busy.  Of late when we go, we go to Medicine Park and hit the Riverside Cafe.  Both places are located right next to the Wildlife Refuge.
If you'd like to see pictures from our day, you can view the slide show  or check out the album at photobucket.  I promise, the pictures are worth the view!!  So, that's how my family spent their Sunday afternoon.  What did you do??
It was pretty hot, but there was a great breeze blowing.  Everything was beautiful and there was only a few clouds in the sky.  The wildflowers were in bloom, the lakes were full of fish, the buffalo were out and so were the longhorns with their calves.