Tagged With:
Learn About China Kit
I know I haven't done a "Homeschool 101" post in ages.  This is mainly because I ended up being busier than I thought.  I can't believe that we already have our first year of homeschooling under our belt.  We're done….completed!!  I even have my curriculum for next year bought.  We're sticking with the same thing we used this year and expanding a little bit more into other class subjects with it.  That's a totally different topic though!!
Until you start homeschooling, you don't realize how much your child(ren) are restricted and inside a box.  I know that it's different all over by state and school district, but the kids just don't get out.  They're locked in a classroom ALL day long.  When kiddo was in public school here, they even quit eating lunch in the cafeteria.  They had so many kids in school that they couldn't possibly rotate them all through a "decent" lunch period, so they got their lunches and ate in their classrooms.  Imagine never leaving your classroom.  P.E. was only 2 days a week for 30 minutes, while computers and "music" were usually only 1 day a week.  Recess was less than 30 minutes a day, usually being about 15 minutes.
Even though we chose to stay on a pretty formatted and structured day, one of the things that we learned was that we weren't confined to one room or someone else's schedule.  We took just about one field trip a month.  Field trips are almost non-existent in public school and in private school, we did about 3 a year.  There's so much more world out there than that!!  There's places and things to learn around every corner….literally.
One of the things that we did this year was to create a timeline for all the things that we learned.  We plan on doing this every year.  We didn't focus on placing our pictures and words on the timeline so much during the school year, but we're working on completing it now that we're done with school for the summer.  I shared links in a previous post for some great printable timelines.  In that same post, I also shared a couple printable passport links.
We're also working on our passport now that we've completed the year and can look back at all the places we visited on field trips, in books and other ways to have an adventure.  When you homeschool, you really can "travel the world".  Actually, you can go beyond that!!  One way to keep track of the places you visit is by using the passport.  It's fun to find stamps to mark your passport with for places you've read about or actually been during the school year.  Since my original post about the passports, I've found some new ones and ways to expand on it.  It'd like to share those links with you now.  Maybe next year, you can implement one of these into your school year!!  So, here goes….
ABC Teach has a large and small passport cover template available.  This is a FIAR (Five In A Row) passport, but can be used by anyone.  Here is a pretend and a play passport.  Jimmie has one for flattravelers, but it's a good one and could be used for anything.  "Introduction to the World" has a great passport and lots of other printables for social studies/the world.  There's a beautiful one at Homeschool Treasure Trove and one of my favorites at Guest Hollow (formerly Our Los Banos).  For the readers that travel the world through books, there's even one for the Magic Tree House series.  While we're traveling, we can't forget our plane tickets or even the bus and ferry.  There's even a plane ticket generator that you can input information into, including the kid's real name and location you're flying to/from and choose from 33 airlines, plus it has a list of all the airport codes.  When you've completed 3 simple steps, you print!!  No passport is complete without it's stamps and visas.  There's some state seals for the U.S. and some real stamps from travels around the world.  You could also design your own for where you visit!!
So there you have it.  I hope that you all enjoy your world travels and I hope you travel often.  Save journey!!
EDIT:  I forgot something very important!!  Along with the passports, I've ordered a "Learn About China Kit".  It will contain 10 items directly from China and come in an envelope with Chinese postage and writing.  The cost for this kit is $13 for the items and postage.  There is someone putting these kits together, just so the kids can learn hands-on about China.  We're excited and can't wait to receive ours.  I'll do a blog entry when we receive ours and share our experience with you.  If you'd like to order a "Learn About China Kit", click on the button below!!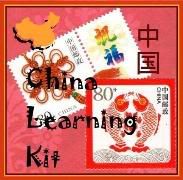 Looking for Something

Important Notice

Something From the Past

Calendar of Events

July 2018
S
M
T
W
T
F
S
« Mar
1
2
3
4
5
6
7
8
9
10
11
12
13
14
15
16
17
18
19
20
21
22
23
24
25
26
27
28
29
30
31

Subscribe to the "Commotion" Newsletter

Let's Go Shopping at My Stores

My Hubby….My Hero

Let's Get Social

You Can Find Me At…

Thank You for Your Support