Tagged With:
dog
This is our newest little guy.  The photo was taken not long after some hard playing.  He just loves to play!!
Here's our little guy….
For other cute critters, please check out Camera Critters.  Be sure to join in if you have your own critters!!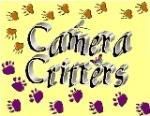 Please  click here to vote for my blog….thanks!!
Categories:

Blogging, Daily Life, Family, Friends, General, Home, Life, Memes, Photography, Photos-Pictures, the Home, Uncategorized
Tags:

animal photo, black and white, Camera Critters, dog, linky, meme, Pets, photo, photo meme, photography, photography meme, terrior
Leave a comment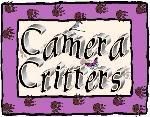 I haven't posted for Camera Critters in quite some time. I've definitely missed it!! I'm also going to use this opportunity to get my Foto Finish started back up again.  After all, it is Saturday!!  I wanted to use today's Foto Finish and CC to introduce the new member of our family.    
We refer to her as Little Momma….
Now, why is she called that?? Well, here's the story!! Kiddo volunteers at the shelter and they got this pregnant dog in there. Normally they don't allow the pregnant ones to have their pups there IF they have a choice. The person that runs it was already tending to a new momma dog at her house, so they didn't know what to do with this new one. Kiddo comes home and tells me that they have the cutest pregnant dog and they just need someone to foster her until she has the pups. When they're old enough, they can all go back to the pound. I agree to look at her and I'm not even through the gate when I see her sticking her head out and trying to get to me. I was done for!! We ended up taking her home that day and well, she became ours!!
We were just so impressed with her. She was a puppy herself, but she was the best momma dog there was. She birthed 4 pups and all 4 survived. That's saying a lot for such a small young thing herself. Those puppies coats glistened and they were all fat and sassy. She showed us so much love, despite loving her own pups that I just couldn't let her go back to the pound. One of the best decisions that I've ever made!!
The pups were given to a pet store for easier and better adoption choices. My parents got the smallest of the puppies….and he was also the only brown one the same color as Little Momma.  A happy life for all!!
Oh, and for our optional theme for next week's Foto Finish, I choose….
SPORTS
Remember, you can post anything you like for Foto Finish and the optional theme is just that….an option.  Please leave a comment below to let me know that you're linking up with Foto Finish.  I don't have a linky today since I'm also joining in Camera Critters, which is another great meme and you should check it out!!
Please click here to vote for my blog….thanks!!



Categories:

Home, Life, Memes, Photograhy, Uncategorized
Tags:

adopt a pet, adoption, animal shelter, Camera Critters, dog, Foto Finish, life, meme, pet, photo, photo meme, photography, photography meme, pound puppy
Leave a comment
If you'd like to participate in Wordless Wednesday or see more entries, head over to the headquarters to sign-up or visit other blogs.  You can also go to 5 Minutes for Mom to participate or see who's participating!!
Categories:

Blogging, Daily Life, Family, General, Memories/Experiences, Photos-Pictures, the Home, Uncategorized
Tags:

Chihuahua, Dachshund, dog, Pets, photo meme, photography, photos, Wordless Wednesday
4 Comments