This is our newest little guy.  The photo was taken not long after some hard playing.  He just loves to play!!
Here's our little guy….
For other cute critters, please check out Camera Critters.  Be sure to join in if you have your own critters!!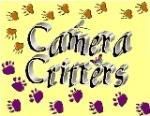 Please  click here to vote for my blog….thanks!!